Master of Legal Studies vs. Juris Doctor: Which is Right for You?
25 October, 2023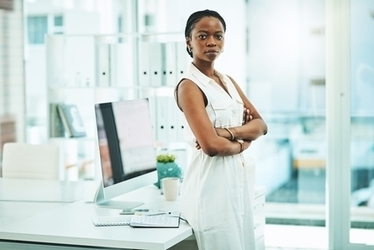 A Master of Legal Studies degree is well-suited for professionals that overlap with the legal field and often deal with laws and regulations in their day to day jobs. An MLS degree can unlock advancement opportunities, as well as opening doors to different careers. While the degree won't allow someone to practice law, it will expand their legal knowledge and an expertise in their chosen field.
As a relatively new offering in the market, you probably have questions about the degree—what it is, who it's for, and how you can apply it in your career. To determine if the degree will help you reach your personal goals, it's also helpful to know how it differs from the "typical" law degree, commonly known as a Juris Doctor (JD).
How to Decide Between a Master of Legal Studies (MLS) and a Juris Doctor (JD)
While both degrees prepare you to work within the bounds of the law, their requirements, courses of study, and career outcomes are very different. Here are several questions to ask yourself when comparing a JD and MLS to help you decide which degree may be right for you.
"What Are My Career Goals?"
Dan Urman, director of the Northeastern School of Law online and hybrid programs, says the most distinct difference between the MLS and JD is the career intent of the applicant.
JD degrees are meant for individuals looking to practice law. Upon completion of the degree program, students are eligible to sit for the bar exam and become licensed attorneys. An MLS, however, does not prepare students to sit for the bar or formally represent clients.
Instead, MLS degrees are designed for working professionals looking to enhance their legal expertise as a means of achieving personal and organizational goals. They grant students a working knowledge of the law that they can immediately put to use in their role, without going to the lengths required to become a practicing attorney.
Urman says that anyone who works regularly with lawyers, laws, or regulations, such as realtors, business owners, healthcare professionals, court employees, or human resource specialists, can gain significant personal benefit from an MLS, including increased advancement opportunities.
"Employees who are well-versed in legal studies can help detect and prevent legal problems before they become significant issues, saving their employers time and money," Urman says. "That kind of expertise is extremely valuable to employers, giving MLS holders a significant competitive advantage."
---
"What Legal Knowledge Do I Need to Succeed?"
Given the different career goals of students in each program, MLS and JD degrees also vary in their course of study.
MLS programs provide a deeper dive into modern law than an undergraduate pre-law program or paralegal training, offering courses that teach students both general fundamentals of modern law and specialized knowledge of the U.S. legal system specific to their area of work.
These programs typically offer concentrations in highly regulated disciplines:
Human Resources
Intellectual Property
Business
Healthcare
Industry-specific courses focusing on topics like patient privacy, trade secrets, or wages and benefits give students the skills to analyze legal matters specific to their field by examining real-world case studies from their industry.
On their path to an MLS, students also gain exposure to legal strategy concepts, enabling them to think like lawyers and act as a legal liaison for organizations. MLS courses arm students with the same communication, negotiation, analytical, and critical thinking skills they would learn in a JD program, furthering their ability to communicate critically about legal issues that affect their company.
JD programs, on the other hand, offer a much more in-depth examination of the law, beyond individual industry topics. Along with civil, business, and constitutional law classes, JD courses cover subjects such as criminal justice, trial practice, and criminal procedure, which extend well beyond the scope of knowledge required for anyone who is not an attorney.
---
"How Much Time and Money Am I Willing to Invest?"
The level of time commitment required to complete each degree also varies significantly. A typical JD program takes most students three years of full-time study to complete, whereas an MLS can be earned in one to two years, offering a relatively quick return on investment.
In addition, a subtle, but important, difference between an MLS and JD is admissions criteria:
LSAT scores are required for entry to any JD program.
Most MLS programs list the LSAT or GRE scores as optional.>/li>
While both program types require a four-year degree from an accredited university, additional admissions requirements, such as personal recommendations, test scores or statements of purpose, may vary.
Urman says that while many working professionals recognize that they would benefit from additional legal knowledge in their role, they may not want to or be able to attend law school, particularly because most JD programs are full-time. An MLS, he says, allows industry professionals to continue working while gaining critical legal knowledge that can help them advance their career via online and part-time program options.
"An MLS still requires a significant time commitment," he says. "But the options available in an MLS program offer increased flexibility for working professionals trying to balance the obligations of work, education, and family."
In addition, the cost of an MLS and JD varies considerably:
Find out more about how an MLS can be worth it for your career.
---
Understanding Your Options
When it comes to deciding between earning a Master of Legal Studies or a Juris Doctor, it's important you understand what, exactly, you hope to gain from your degree. Once you understand your motivations, you can weigh the benefits against the cost of time and money to decide which degree is truly right for you.
---