Is a Master of Legal Studies Worth It?
19 September, 2023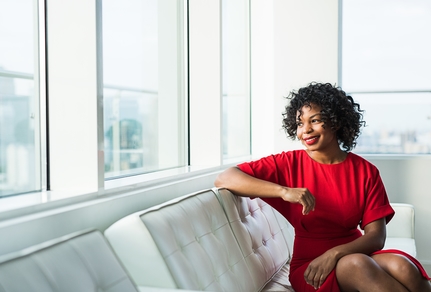 If you're considering earning a Master of Legal Studies (MLS), you probably have one question in the back of your mind: Is an MLS worth it?
Frankly put, that is one of the most common questions individuals who consider earning any advanced degree ask—of themselves, of their network, and of the admissions team at the university they're thinking about applying to.
The reason they ask the question is clear: If they're going to put in the hard work, time, and monetary investment, they want to ensure that the end result is going to be worthwhile. If the answer is, "No," why earn the degree?
Even if you're not asking that question directly, it's likely that the other questions you are asking work indirectly toward the same idea. Maybe you're wondering about the kinds of jobs common for Master of Legal Studies graduates. Perhaps you want to know about average salaries or pay raises MLS graduates receive. Or maybe you're curious what actionable skills the degree will give you that you can put to use in your career.
Of course, the fact that the Master of Legal Studies is a relatively new, emerging degree compared to other, more traditional law degrees makes these questions even more salient. (And then there's the fact that it can go by different names at different institutions—like Master of Science of Law, Juris Master, or Master of Jurisprudence—which only adds to the confusion.)
Unfortunately, the answer to the question, "Is a Master of Legal Studies worth it?" is not clear-cut, because it largely depends on the individual student and his or her motivations for pursuing the degree.
To answer this question, you first need to identify your motivations:
Do you want a raise, or to earn a certain salary?
Is it that you would like a promotion or job title with more responsibility?
Would you like more job security?
Are you just fascinated by the law and the legal system?
Once you have a firm understanding of the motivations that led you to consider earning a Master of Legal Studies, you can begin to piece together an answer and determine whether or not earning a legal studies master's degree would be worthwhile for your own unique goals.
---
Who Is an MLS Best Suited For?
According to Dan Urman, director of the Northeastern School of Law's Online and Hybrid Programs, the Master of Legal Studies was created for individuals who tend to work closely with the law and would benefit from having an increased knowledge of the law, but who don't intend to become practicing lawyers.
These individuals tend to work in highly-regulated industries like finance, healthcare, biotech and pharmaceuticals, and government operations. They may interact with the law or with lawyers, but they themselves don't need the specific three-year, full-time training to become a licensed attorney.
What Other Options Are There?
For individuals who are, in fact, interested in becoming practicing lawyers representing clients, other law degrees like the Juris Doctor (JD) are likely to be more relevant. Though there is some similarity between an MLS and a JD, they are very different degrees with very different requirements, courses of study, and career paths.
---
What Are the Benefits of Earning a Master's Degree in Legal Studies?
For the right individual, earning a Master of Legal Studies can bring with it a number of very attractive benefits. Some of the most valuable benefits that MLS graduates may walk away with are:

Of course, the exact benefits that an individual takes away from earning a Master of Legal Studies will depend on the individual, their career aspirations, and the specific organizations and industries they work in. Below we take a closer look at some of the most common benefits of earning your MLS.
Increased Career Options

In the past, a bachelor's degree used to be enough to distinguish yourself from other job applicants. But as bachelor's degrees have become increasingly more common, they have replaced high school diplomas as "minimum education required" for many industries.

According to a recent CareerBuilder survey, 41 percent of today's employers are hiring employees with undergraduate degrees for positions that had, in the past, been primarily held by those with high school diplomas. The same survey found that 33 percent of employers are increasingly hiring workers with master's degrees for positions that had primarily been held by those with four-year degrees.

The trend is clear: To land a more advanced job title, workers will need more advanced degrees.

Master's degrees allow many individuals to gain an immediate edge over the competition, as they speak to not only the specific knowledge and skills that the applicant has, but to their drive and motivation. In today's competitive job market—where a hiring manager may only skim through a stack of resumés in order to determine who to call back—no advantage should be overlooked.


In addition to walking away with an advanced degree, MLS graduates learn important skills and gain valuable working knowledge of the law, both of which can help to further distinguish them from other job applicants, especially if the industry they're applying to work in is highly regulated.

---

Higher Salaries

Many of the individuals who decide to pursue an MLS do so because they have a desire to advance up the chain of command at their current organization or company. They're often working in middle-management roles and would like to take the next step into positions with more responsibility.

These professionals often choose to pursue an MLS because the degree helps them learn the skills and build the expertise that is typically required of someone holding an upper-management role. Having earned an advanced degree also makes it easier for an individual to build the case that they are, in fact, qualified for the job.

Because of the added responsibility that these upper-management roles typically bring with them, rising up the ranks more often than not will result in a higher salary. Precise salaries and raises will depend on the specific company and industry that an individual works in. An employee working in the government or nonprofit sector, for example, is likely to earn less than an employee of a Fortune 500 company.

Still, this pay raise can be significant: An individual with a master's degree will earn, on average, $77,844 annually compared to $64,896 for bachelor's degree holders according to Indeed.

---

Greater Job Security

Even if your goal is not specifically to move up the ranks into a position of higher authority, earning a Master of Legal Studies can help you achieve increased job security by making you more indispensable in your current position.

In addition to helping you better understand how the law and regulations impact your organization, department, and industry, MLS graduates learn a number of very important, highly valuable skills, including, but not limited to:
An ability to understand the complicated legal and regulatory framework that affects your organization
An ability to read and understand legal documents like contracts and regulations
Negotiation and conflict resolution skills, particularly helpful for individuals working in human resources (HR) or in partnership building
An ability to detect a legal problem before it becomes a major costly concern
---
An MLS Offers Quick Return on Investment
Earning a Juris Doctor (JD) typically requires an individual to commit to three years of full-time coursework. If the student would like to earn the degree part-time while continuing to work, that can translate into a time commitment of up to four years or more, depending on the specifics of the degree and the student's ability to juggle the coursework with their other responsibilities.
The Master of Legal Studies, on the other hand, is typically completed in much less time—one to two years, depending on whether or not the degree is full- or part-time—allowing students to begin realizing the return on their investment much more quickly.
Lessons that a student learns while earning their MLS are immediately actionable. This means that part-time MLS students who are continuing to work while earning their degree can begin reaping the benefits of their studies even before graduating.
The immediate benefit to employers is in fact so great that some employers will encourage their employees to pursue an MLS, and may even go so far as to reimburse a portion, or all, of the cost of attendance.
Understanding Your Motivations
If you're trying to understand whether you should consider earning a Master of Legal Studies (MLS), it's important for you to have a clear sense of your motivations for earning the degree in the first place. Only then will you be able to determine if the degree is worth the investment of time, money, and energy that will be required of you.
Increased career advancement options, higher salaries, and better job retention are some of the most significant reasons that individuals decide to pursue an MLS. If they are important to you, then earning an online Master of Legal Studies from Northeastern University can help you get where you want to be.
---
Online Master of Legal Studies
Get Started Now
Learn more about Northeastern Law's online Master of Legal Studies program by filling out the form to download a free brochure. You can also call us toll-free at +1 877.375.9638 or at +1 617.655.6735 to talk with one of our admissions counselors.