A Conversation With Current Online MLS Students and Graduates
13 April, 2021
Non-lawyer professionals who work regularly with lawyers and legal issues seek out a Master of Legal Studies (MLS) to advance their knowledge and, ultimately, their careers. The online MLS from Northeastern University School of Law was specifically created for those who do not wish to practice law but would like to use law as a means to achieve their goals in an environment where legal knowledge is an asset.
With options to concentrate their studies in business law, health law, human resources law, intellectual property law, and public law and policy, students in this online MLS program tailor their degree to meet employer demand. These students build up their resume and their network at the same time with a unique Experiential Networking project through a real-life employer.
We recently spoke with Nicole Mastrangelo, Nashae Morgan and Matt Ryan, three current and former MLS students, about what led them to the online program, their experience in the virtual learning environment and advice they have for prospective students. Read through the Q&A below to hear directly from these current students and graduates.
---
Nicole Mastrangelo
Master of Legal Studies — 2018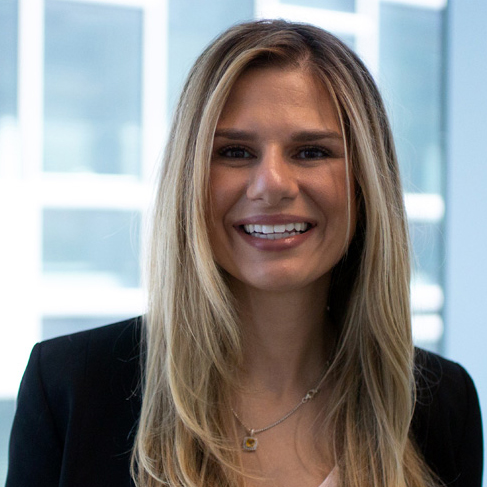 Mastrangelo, who also attended Northeastern for her undergraduate studies, was drawn to this program for its flexibility.
Q: What ultimately led you to enroll in Northeastern's online MLS program?
A: Northeastern provided a great program that worked around my busy work schedule. Though we had deadlines throughout the week, I was able to choose when to listen to the lectures, read the course materials and conduct my assignments. My work schedule was very fluid, and the program gave me the flexibility to excel both at work and in my classes. Northeastern has an impeccable reputation within both science and law, and having performed my undergraduate studies at NU, I knew I would be provided an education that would lead me to the ultimate role I sought.
Q: How does the curriculum in the online MLS program prepare you for future success in the legal industry?
One of the greatest parts of the MLS program is that the assignments are based on the material in the industry you seek. All of my coursework was applied to the biotech area, but I saw different applications in many diverse settings. This gave me insight on how to be creative in applying a strategy based on my fellow classmate's interpretations. The faculty were also able to provide me with industry-specific advice.
---
Nashae Morgan
Master of Legal Studies — 2022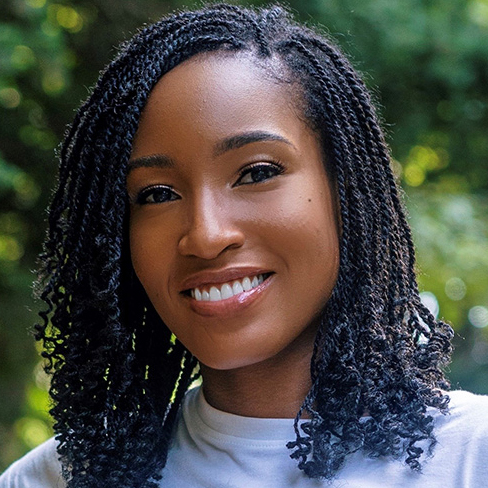 As someone who works with many attorneys and law school graduates, Morgan often felt left out in the workplace. Law school wasn't the best fit for her, and she was led to the online MLS program for its course offerings, affordable tuition and reputation.
Q: What lessons and skills taught in the online MLS program helped you find success in your current career?
A: Within the first few weeks of starting this program, I was already able to apply the things I was learning to my current job. I now have a better understanding of certain terminology used, why certain documents are filed, the reasoning behind certain procedures of the court as well as my specific job function under the Judicial branch of government. Having this new-found, comprehensive understanding of my job and the role I ultimately play in society is pretty fulfilling.
Q: What advice do you have for current and future students completing the program?
A: Use your resources! Communicate with your professors and other faculty regularly. They are an awesome resource! Also, get to know the other students in your cohort. There are so many different people of varying ages and from diverse backgrounds. You never know what kind of valuable connection you'll make!
---
Matt Ryan
Master in Legal Studies — 2022
Ryan works with grants and contracts in the international development community, so gaining a more thorough understanding of law is certainly beneficial to his career. He credits Northeastern's faculty with helping him to advance in his professional life, stating they are always available and quite helpful.
Q: What about the online format appealed to you?
A: I was ultimately led to enroll in the online MLS in part for its online format. The flexibility provides me with the chance to do everything at my own pace. There is an understanding in this program that people are working full time.
Q: What lessons and skills taught in the program will help you find success in your career?
A: So far, the general overview has already provided me with a much stronger base for legal matters. The curriculum will continue to give me better insight into the field of law. I'm learning how to approach and communicate more effectively with lawyers.
---
Online Master of Legal Studies
Get Started Now
Learn more about Northeastern Law's online Master of Legal Studies program by filling out the form to download a free brochure. You can also call us toll-free at +1 877.375.9638 or at +1 617.655.6735 to talk with one of our admissions counselors.
*
All Fields are Required. Your Privacy is Protected.